Storage
Storage Available For All Types
Of Crafts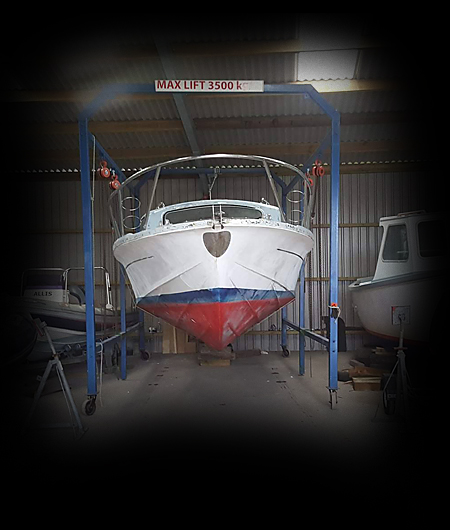 Fine & Classic Marine provide secure boat storage facilities in the South Hams area of Devon.
As well as the hassle of recovering the boat from the water, storing a boat for the winter takes up a lot of space. Fine & Classic Marine can provide an efficient launch and recovery service to one of our secure storage facilities, with 24/7 CCTV coverage.
Our storage facilities provide a dry and safe location for your boat. Each boat is carefully positioned within the storage facility and either kept on a trailer, in a cradle or on a dolly. The Fine & Classic Marine team work on-site most days of the year.
Fine & Classic Marine can take your boat out of the water, anti-foul, service and carry out any required maintenance, before storing the boat for the winter period until next season, at which time the team will commission and launch the boat, fully fuelled ready for your enjoyment.
For more details and to discuss your storage requirements please call 01548 562734.